What are Member Preferences, and What Do They Do
Member Preferences are a set of editable information that will allow for a user to specify things such as primary location, work hours, and notification preferences.
In order to get started, click the Profile Menu in the top right, and you will see a drop down like the one pictured below. From here, we will select 'Edit preferences.'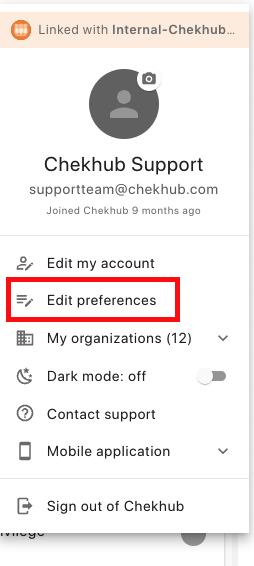 You will be taken to the Edit Member Preferences screen in the pop-out on the right side of your screen. From here you will be able to edit several different aspects of personal and work-related information.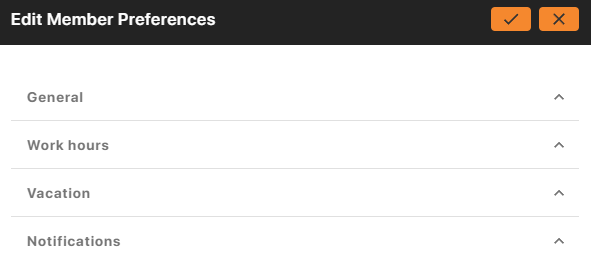 ---
General
Bio, Location Name and Address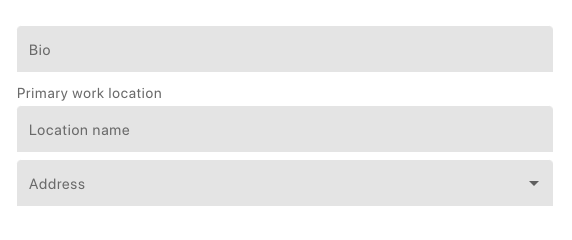 ---
Work Hours
A list of available work hours, configurable for availability for 'off hours'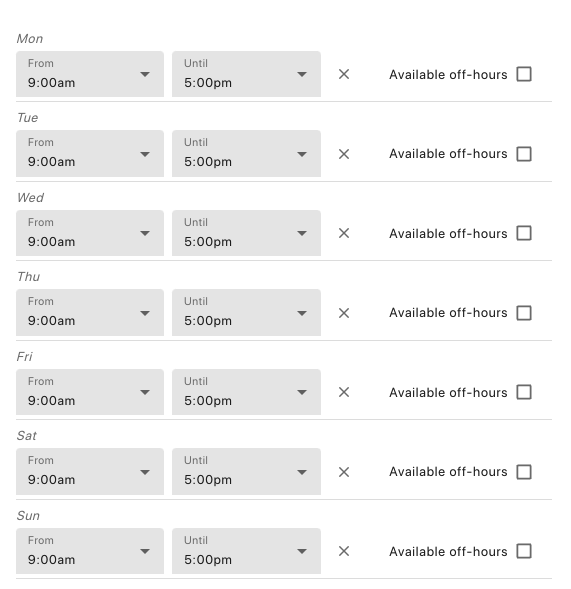 ---
Vacation
Availability to add Vacation blocks, selectable from a calendar

---
Notifications
A configurable list for Ticket Owner and Ticket Watcher notification preferences.
Updates

Get alerted on all ticket status updates

Approvals

Get alerted when tickets have been approved

Task Completion

Get alerted when checklists are completed

Ticket Exceptions

Get alerted on ticket exceptions. Out of range values, overdue tickets, etc.

Service Dispatch

Get alerted when tickets are dispatched using the Service Dispatch feature.